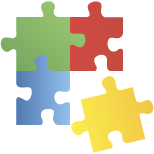 SharePoint Integration Module
Additional Module
Last Updated on 11/06/2015
Express
Standard

Server
690
1 030
Description
This component provides integration with SharePoint 2010, SharePoint 2013 and SharePoint Online.
ELMA for SharePoint solution brings ELMA functions to the Microsoft SharePoint interface. Users of the MS SharePoint corporate portals can use all ELMA functions in the familiar interface.
After you have integrated ELMA with MS SharePoint, you can use ELMA portlets along with the MS SharePoint portlets on the portal pages. Working with ELMA portlets and MS SharePoint portlets is the same. That is why the users quickly get used to the new functions.
---
---