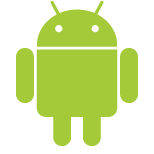 ELMA BPM (Android)
Mobile Application
Last Updated on 11/06/2015
To license this component add the required number of BPM mobile licenses.
With a mobile license a user can access the system from any ELMA mobile app.
Description
ELMA BPM for Android transforms your device into a mobile office. The application provides you with a task list, task control and Messages. These ELMA BPM functions are sufficient for quick monitoring of your activities.
The application supports all types of tasks on business processes and documents, and can work in online and offline modes.
You can download the application here https://play.google.com/store/apps/details?id=ru.elewise.android.elma
---
---